Courier

& Groceries Service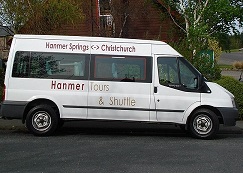 Hanmer Tours & Shuttle provides a limited courier service between Christchurch and Hanmer Springs.

Give us a call if you need something to be delivered or picked up in Christchurch. We charge a flat rate of $6 per small bag, box, bucket or parcel up to the size of a box of wine. $7.50 for banana box sized items and $10-$25 for large items. White ware $40.

Max. length per item is 150 cm, max. width 130 cm and max. depth is 60 cm.
All items will be carried subject to space being available.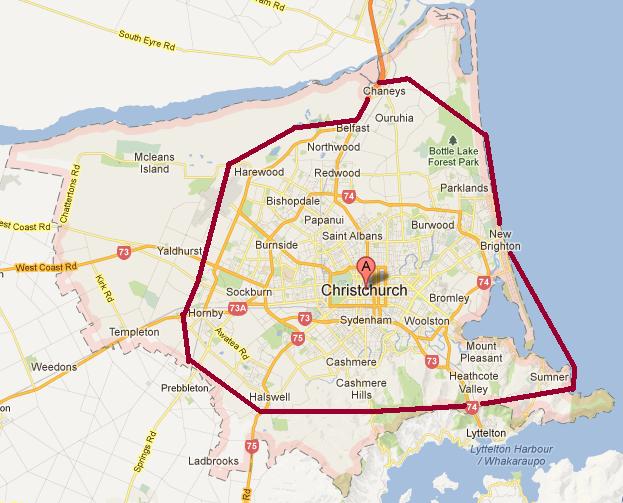 We can deliver or pick up from any of the Christchurch suburbs, subject to availability. We do not pick up or drop off in Lincoln, Kaiapoi, Lyttelton or Rangiora.

Pick up and drop offs in Christchurch can only take place between the hours of 10:00 and 13:00 PM. Items will be delivered to you in Hanmer Springs after 15:30 PM.

For items to be picked up in Hanmer Springs we prefer to pick them up between 4 and 6 pm the day before, but if needed we can pick them up just before 8 AM, before we leave for Christchurch. Of course feel free to drop them off at the bus stop and hand them to the driver at 8 AM.

Hanmer Tours & Shuttle provides a grocery service for the residents of Hanmer Springs. Give us your shopping list and we will do your groceries for you at Pak n Save Moorehouse Avenue in Christchurch.

Costs are $7.50 per 60 Liter (64.5 cm x 45 cm x 34 cm) crate as pictured on the left. Orders will be picked by us as per your instruction and delivered between 4 and 6 pm when we return from Christchurch.

Subject to space and time availability.